Ever have a witty T-Shirt idea and think, "Hey, I could totally make money off that?" Now you can! Print On Demand is the easiest, hassle free and very quick to start business with least amoutn of investement.
---
What is Print-on-Demand?
It is the business of selling your own custom designs on different products. You design the graphics, add products you want to print them on (mugs, towels, t-shirts, etc). Once a customer places an order, the manufacturer prints, packages, and ships the order to the customer.
You can design and sell anything without having to carry an inventory. Once you create the product, you can outsource the rest to an e-commerce manufacturer.
Let's say,
You pay $9 for a t-shirt with your custom design on it.

You list the same t-shirt for $25 on your app. When a customer buys this flanno, the order is sent to your printing partner who prints the t-shirt and ships it to the customer.

Since you sold it for $25 and paid $9 to the supplier, you earn $16 profit.

Most important : You don't have to be gifted with graphic design or art to make money with this side hustle. If you are great with text, photos, simple graphics, and witty slogans. These things sell, too.
How to Launch a Print on Demand Business in Australia?
If you are a true blue wanting to test the waters of a POD you have to first get all your ducks in a row. Follow these 4 steps.
STEP 1: Choose Your Niche & Products
You can either focus on a product niche or a subject niche.
# A product-niche
Requires you to decide early on what type of product you will be selling and stick to that.
For instance, you might decide to sell movie-inspired pillowcases or flanno featuring humorous quotes. In this case, you will sell only pillowcases or only flannos, but many different designs.
# A subject-niche
Requires you to uncover a trendy subject, such as 'dream unicorn'. Create a range of products carrying designs that reflect this subject niche. This could include everything from pillowcases to tote bags to wall tapestries.
STEP 2: Get Your Designs & Website Ready
If you're a skilled designer you can craft your own designs or modify copyright-free design assets like ones from Creative Market.
You can make beautiful designs in PowerPoint, Canva as well.
OR
You can hire an artist to do it for you.
Opt for freelance artists through websites like Fiverr.
Purchase nice designs at a reasonable price from places like Upwork, Design Pickle
Next it's time to get your website and App up and running. This is most essential to the future success of your Print on Demand business in Australia.
Select a platform to host your website. Most preferred platforms are Shopify, BigCommerce, and WooCommerce/WordPress.
These platforms provide you with easily customizable store themes so you can get your Print on Demand business up and running as quickly as possible.
Essential business pages
Homepage

Shipping details page

Contact page

Payment details page before accepting the first order
STEP 3: Choose Your Print Provider & Add Products To Your Store
Good POD companies offer top-tier printed products that are made of the finest materials.
Dropshipping: POD companies have a dropshipping service that lets you place an order for a product, and they'll send the item to your customer for you.

Branding: The best print on demand services will do the work for you but let you hold the exclusive rights to the item's branding.

Templates: Easily see how your images will look on the item you want to print on with drag and drop templates. Here's a design generator that you can try, to see how your prints look on different kinds of items.

Designing: A good POD company will have the skill to help you design excellent merchandise that your customers would want to buy.
The importance of choosing a reliable partner cannot be overstated – this is what your reputation depends on.
Example POD:
Old player of the game.
Entrepreneurs advertise their products on other e-commerce sites. When an order is received they communicate with "Printful" who print and deliver the product to the consumer.
Highlights:
No hassle of stocks, printing and production related issues.

Entrepreneurs can concentrate only on creating products and selling them.

High quality products and drop shipping.
How it works
Connect your online store / mobile app to Printful and it fills it up with products covered in your own custom designs.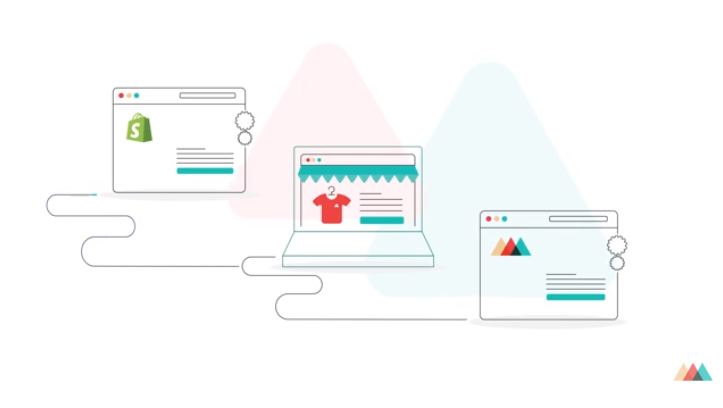 Your customers will place their orders, and products get printed and shipped on demand under your brand.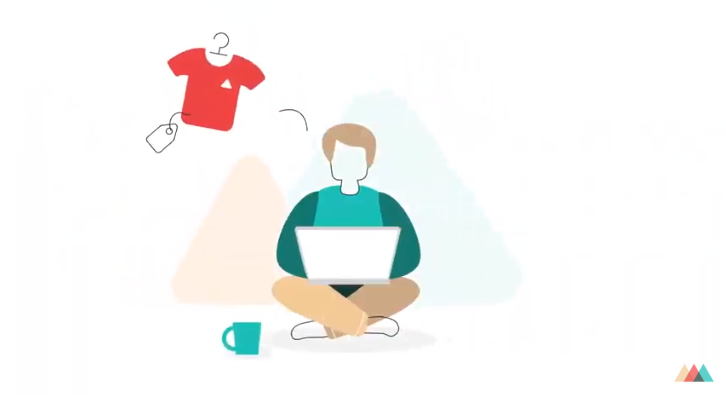 Orders are sent automatically to Printful through Printful factory, where they're printed, packed and shipped.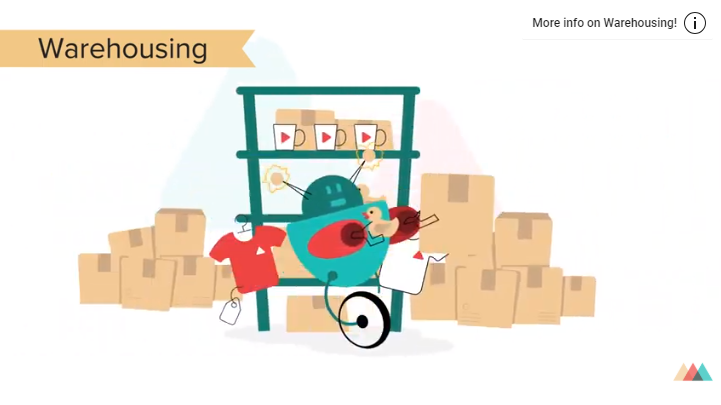 A notification is sent to you with the tracking number once orders are shipped.
Clients receive their orders in packages covered with your brand, appearing as if you shipped it out yourself.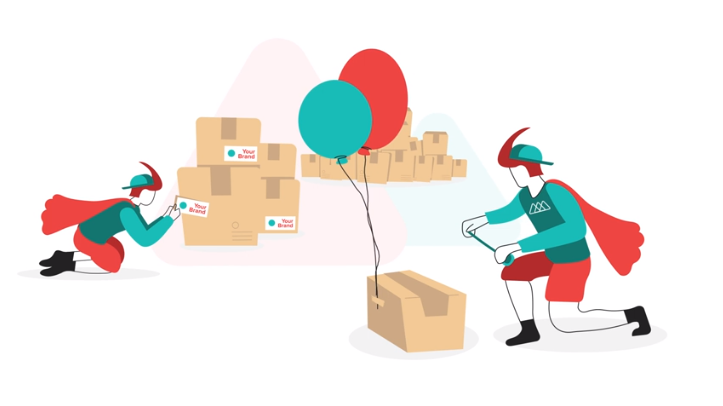 Printful App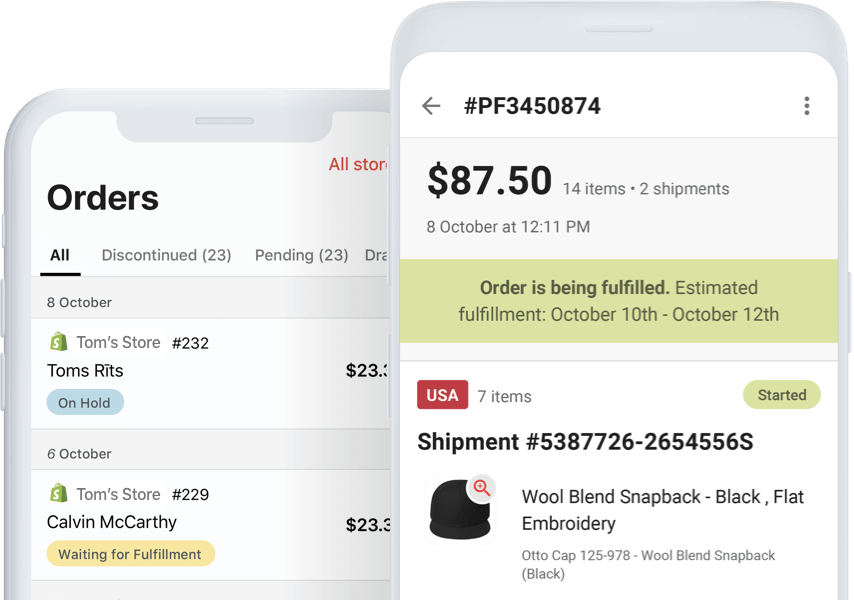 With the app, you can receive notifications, email or call Printful support, hold orders when necessary, track your orders, and report any problems with a simple snap or use existing photos.
STEP 4: Promote Your Store
Every business will remain unknown unless it's promoted. Your store will simply be just another website in a huge online ecosystem unless you create a pathway for your customers to know it exists.
Get the word out. Here are some of the marketing techniques you can rely on:
Set Up Several Major Social Media Accounts:
Best spot to hunt for leads.
Use the platform that is most relevant to your business model or one you're most familiar with – Twitter, Facebook, Instagram or Youtube.
Join groups and post frequently to remain at the top of the feeds

Create a relevant hashtag for your store. Request your clients to use it when posting images of your products online.

Use the 80/20 rule: 80% content should be entertaining & informative. Remaining 20% can be sales-driven.

Reach out to influencers to help spread the word about your brand.

Leverage paid social to increase your sales numbers by creating compelling ads and campaigns.
Optimize Your Site Through SEO
Powerful tool to take your brand to the first pages of search engines.

SEO is about quality content and optimizing pages for high-ranking keywords.

Find appropriate keywords that many people are searching for and then craft top-notch content using those.
Use Customer Reviews & Comments as Testimonials
Reviews from independent customers provide a powerful and credible way to market your brand and increase sales.
Make sure they're easily visible to visitors on your homepage
Make it clear that the reviews come from real customers who've purchased your products. Fair Dinkum!
Write Top-Quality Blog Posts
Create roundup posts, reviews, and other content to post regularly on your website's blog.
Share the published content on your social platforms.
Top Products for Print on Demand Business
LEGGINGS
Activewear apparel has become a trending product in recent years, and the demand for it continues to grow. One of the top popular products in the activewear market are leggings, and with print-on-demand suppliers, you can stock your own custom legging products in your own ecommerce store.
PHONE CASES
Phone cases are a top-selling item, and also a product that's been trending in recent years. Since people tend to upgrade their smartphone every year or two, it often means that these same customers upgrade their phone cases as well, meaning demand isn't slowing down any time soon.
TOTE BAGS
A highly customizable product, tote bags are a blank canvas in the accessories world. With essentially a blank slate to work with, create whatever your heart desires on tote bags: Use images, patterns, designs, words, typography, etc. They're also a product that's gaining momentum in a growing market as consumers become more conscious of their environmental impact and switch from plastic shopping bags to reusable ones like tote bags.
BANDANAS
This a product that can round out any accessories store as bandanas have been rising back onto the fashion scene as of late. If you're including bandanas in your ecommerce store, consider the types of designs you'll get printed onto them to make them appealing to your target market.
BLANKETS
With so many different avenues to pursue when it comes to print-on-demand blankets, the possibilities are endless and this type of product could cater to so many different niches. Create baby blankets, blankets for movie-buffs, print your own artwork on blankets, etc. The only limit is your imagination.
PLACEMATS
Dine in style with custom-printed placemats! This is another type of product you have free reign when it comes to the types of images, designs, patterns or slogans you print on it and one that makes a welcome addition to homeware-focused stores.
SHOWER CURTAINS
There's certainly a lot of room for unique shower curtains on the market, so if you're stocking any other homeware items from this list onto your store, consider offering your same designs onto shower curtains as well. There's steady demand for this type of product, so you don't have to worry about a lack of market demand.
ORNAMENTS
Another predominantly seasonal item on this list, ornaments rise and fall in popularity around the holidays. Turn your own designs into ornaments, create custom slogan ornaments or print images onto them, the options are endless when it comes to ornaments. No matter what your niche is, this product type could be a welcome addition to your store's product offering every season.
Is Print On Demand Business Right For You?
If you are creative and witty at one-liners or ad copies this is the right career for you. You'll be able to have additional revenue without worrying about inventory, shipping, and fulfillment.
---